Whether you're new to property management or have been running your own business for 10+ years with 4000+ properties on the books, it's crucial for the continued success of your business to reflect on the year that's been, establish what worked, where the opportunities for improvement are and set some strategic goals for the next year.
There are so many ways you can get on the front foot and make 2018 your most prosperous year yet. Whether you're looking to open another business, or increase your monthly bottom line by growing your rent roll, if you don't have clear goals, how will you ever know if or when you've achieved success?
And while technology isn't a wand you can wave to magically achieve your goals, it can help you stay motivated, track your progress and measure your success as you continue building your brand, online presence and develop or strengthen relationships with new and existing clients.
Unplug and give yourself a break
Being at work and in front of your computer or device is not always best, especially when it comes to goal setting. Setting goals is all about capturing your vision and communicating it into clear business objectives and strategies, and you can't expect technology to do the hard work for you.
You need to take some time for uninterrupted thinking. Early in the morning over a coffee. Later in the afternoon while taking a walk. Or perhaps during the evening when you're enjoying a much-deserved soak in the tub. Sitting at your desk is not necessarily the most conducive environment for brainstorming, so pick a time and place when you can do your best thinking.
And don't forget to reach out and talk to others. Conversation can help you clarify your "why".
Write your goals down
Seems like a no-brainer, right? Wrong. We can all benefit from writing down our goals, though all too often we don't. Writing your goals down is the first step to making them a reality. Yes, it takes time. But there's a major difference between what's going on in your head and ideas you've taken the time to write down.
Put pen to paper, scribble on a whiteboard or tap it out on your iPad. Use the tools that you're most comfortable with to record your goals.
Once you've written it down, it's time to break it down. Break each of your goals into smaller, more attainable milestones and tasks to plot your path and help you build momentum.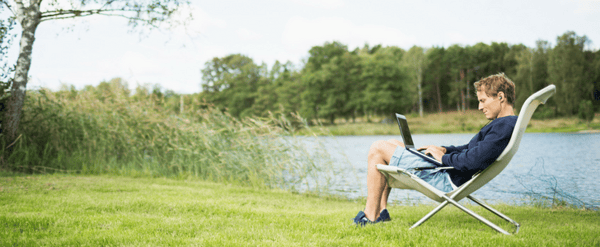 Keep it visual
To achieve a goal, you need to find ways to keep it fresh in your mind. That's how you'll find the motivation to stay on target.
We all have a friend who's taped a picture of their new year fitness goals to the fridge. Or maybe you know someone who keeps a photo of their dream car in their wallet. There's a definite method to this madness.
Use visual tools to keep your goals consistently in front of you. Print them out and pin them on the wall next to your computer. Add them to your computer's desktop wallpaper. You might even consider using a simple online reminder tool, like Memo To Me, to send yourself an email every Monday morning setting out your goals so you start the week with them top of mind.
The most important thing is that your goals are never far from your thoughts.
Be accountable
In and of itself, technology can't achieve your goals for you. But what it can do is help you to automate routine functions, share information and schedule tasks – three things that you can leverage to help you work on your goals.
Automate
Ask yourself if there are routine functions involved in reaching your goals that you can automate. Then use technology to your advantage. Let's say one of your goals is to make better use of the data you collect to inform your decisions. You can automate a weekly report of the relevant data and then, when that report pops up in your inbox, it will remind you to make use of the data.
It's no secret that property manager's wear many different hats every day, and that no 2 days are ever the same. To help save you time and stress, PropertyTree automates all the mundane and time-consuming tasks - like owner, tenant and creditor communications – to put more time back in your day to spend on the things that matter.
Share
Some people are more motivated to reach their goals when they tell others about them. If this sounds like you, then use technology to share your goals with others. Share on social media, via email or use your agency's intranet. Telling others will help keep you accountable.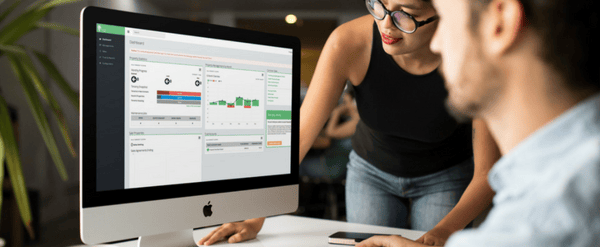 Schedule
What steps do you need to take to reach your goal and when should each one occur to keep you on target? You could use full-blown project management software for scheduling (like Basecamp, Trello or Asana), but it's not a must. Take advantage of the tools and apps you already use. Put tasks into your calendar in Outlook, Google or on your smartphone. But if a paper diary is most effective for you, use it. It's also not a bad idea to schedule monthly appointment that simply reads "review goals".
PropertyTree's routine scheduling capability is the perfect example of this. It enables you to 'set and forget' reminders, routine inspection notices and arrears notifications to yourself, your landlords and tenants without ever dropping the ball.
Determine the metrics that matter
To achieve your goals, you need to work backwards to define your metrics. Metrics will help gauge your progress toward your end goal, but it's essential that they're readily accessible and easy to understand.
Here's where the right technology, like your personal business dashboard that appears when you login to PropertyTree, can really help. You see, the purpose of a business dashboard is to aggregate and extract value from all the data you collect and enter, and simplify this into more manageable chunks of visual information. It provides you with a high-level snapshot of what you're doing right, where you need to improve and if you're on track to achieve your goals.
Keep it Real
While we are all for setting some Big Hairy Audacious Goals (BHAGs) to motivate and inspire you to make 2018 your best year yet, your goals need to be attainable and aligned to your business size and its services. To ensure you reach or surpass your goals, ask yourself and others if you have enough of the right skilled people in your team to help you get there?
Failure to plan your strategy based on your current capacity, budget and availability rarely ends in success. We recommend setting yourself ambitious but realistic goals to ensure you and your team achieve these targets.
There's never been a better time to give your business the best opportunity to succeed in 2018. Make the switch to PropertyTree today to experience market-leading software and support that puts time back into your day for you to spend on what matters.
AU 1300 778 733
NZ 09 909 7093